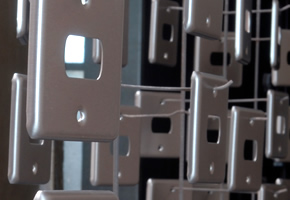 The finished product is very aesthetically pleasing and is less prone to to chipping, marking and scratching.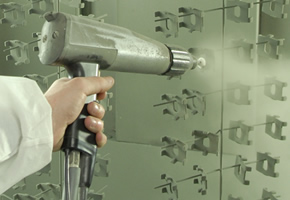 The powder coating process is faster than traditional wet painting where the product must dry between coats. With powder coating, the product is oven baked, so there is no need to wait for drying.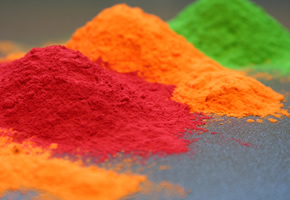 Powder coating is a more environmentally-friendly process, as powder can be recycled.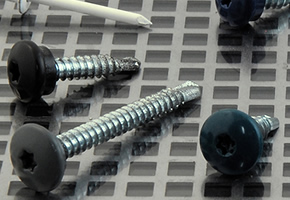 Powder coating can be applied to a wide range of metals and components and is suitable for both internal and external applications.
Acorn can apply the following powder coatings:

Iron Phosphate (RAL colours/textures)
Our Iron Phosphate process in an inline process using Chemtelle Gardbond A4917 chemical. We also carry a comprehensive stock of RAL and BS colours.
---
Fastener Coatings
Jigs are available to fit most sizes of fasteners and rivets, to powder coat heads in many colours. We can colour-match any colour (at extra cost) mainly for the construction industry.
---
Anti-Radar Coatings
We can locate M.O.D colours in powder for components up to 1,500mm x 1,000mm x 550mm with an iron phosphate pre-treatment.
---
Anti-Microbial Coatings
We can locate anti-microbial powders in various colours; textured with a pre-treatment of iron-phosphate.
---
Fire-Retardant Coating
Low smoke and fume powder can be supplied to fulfil customers needs, with an iron-phosphate pre-treatment for railway contracts.