Contact us
Please contact us with any enquires you may have, as we are always looking for new clients and are proud to support the ones we have.
Supporting the UK industry is important, especially with the current economic situation. We guarantee the best customer service and the finest quality.
Acorn Powder Coating Limited
Unit 3, Access Point Industrial Centre,
Willenhall Lane,
Bloxwich,
Walsall WS3 2XN
United Kingdom
T: +44 (0)1922 491676
F: +44 (0)1922 710305
E:  business@acornpowdercoating.com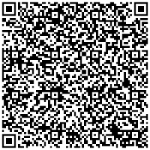 Scan the QR code above to save our contact details to your smartphone.